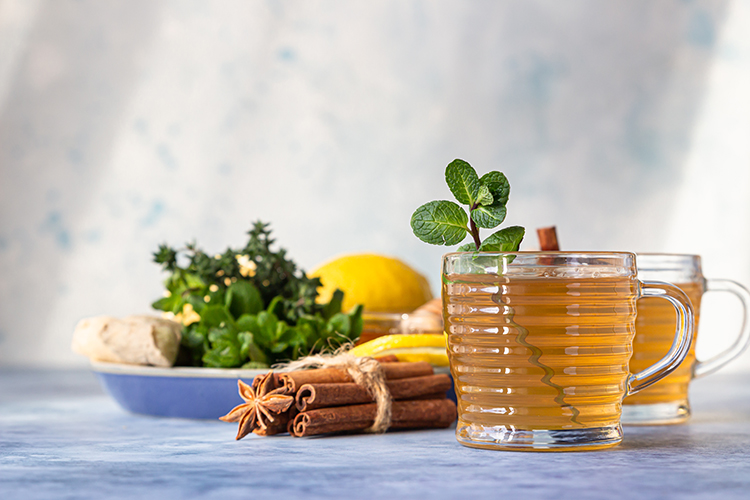 Throat Coat "Tea"
Difficulty: Easy
This combination of tea, spices and a little whiskey will undoubtedly soothe a weary voice.
Ingredients
2 fl oz boiling water

black or herbal tea bag (of your choice)

1 teaspoon honey

3 whole cloves

1 cinnamon stick

1 slice lemon

1 pinch ground nutmeg

1 ½ fl oz whiskey
Directions
Steep the tea by pouring the boiling water over your tea bag in a tea cup. Let rest for at least a few minutes, or longer, depending on how strong you prefer the tea.
Stir in the whiskey and honey. Add the cloves, cinnamon, and lemon slice.
Let mixture stand for 5 minutes so flavors can mingle. Sprinkle with a pinch of nutmeg before serving.