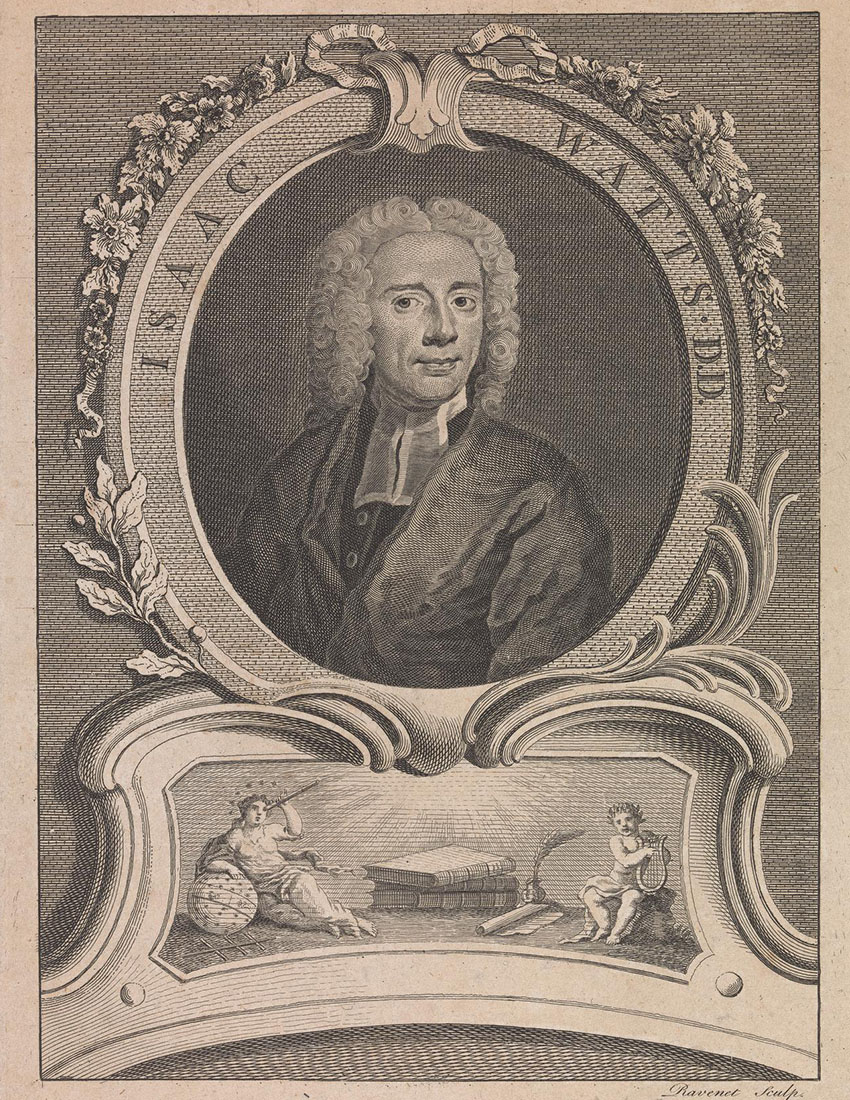 November 25th
Isaac Watts is called the Father of English hymnody.  He is the writer of many of our favorite hymns, such as Joy to the World and When I Survey the Wondrous Cross. One of his great projects was to write a hymn for all 150 Psalms. His works of music are now sung all over the world and inspired many future hymnist and theologians.
We are using our Thanksgiving leftovers to make some Turkey and Dumplings.  Like the comforting words of Watts this comfort food gives warmth and life.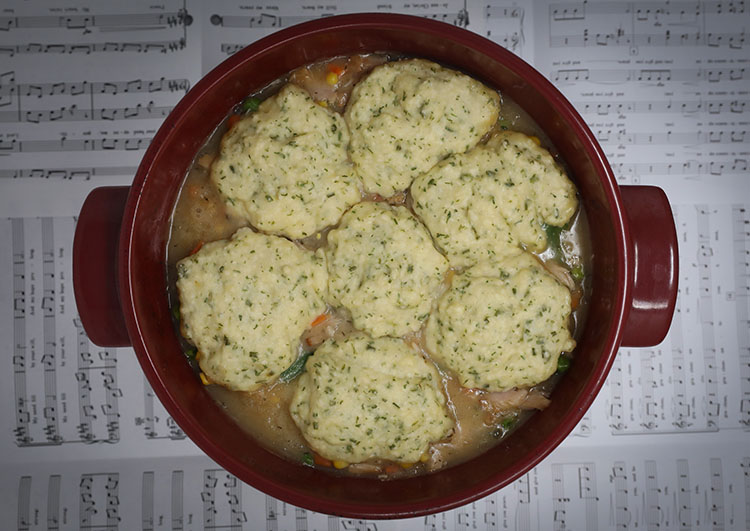 Turkey and Dumplings
Difficulty: Easy
Turkey and Dumplings is a great way to turn some of your leftover Thanksgiving food into a delicious new dish to eat over the weekend after Thanksgiving.
Ingredients
For the dumplings

1 3/4 cups all-purpose flour

1/2 teaspoon baking powder

1/4 teaspoon baking soda

1/2 teaspoon salt

4 tablespoons butter

1 tablespoon dried chives

1 tablespoon dried parsley

3/4 cup buttermilk

1 large egg

For the fillings

4 tablespoons butter

1/2 cup all-purpose flour

3 cups of stock and/or leftover gravy

1 teaspoon dried thyme

1 bay leaf

salt and pepper to taste

1/4 teaspoon Worcestershire sauce

4 cups shredded cooked turkey

2 1/2 cups mixed frozen vegetables
Directions
Whisk the flour, baking soda, baking powder, and salt together in a bowl. Add the butter and combine until the mixture resembles coarse bread crumbs. Stir in the herbs. Cover and refrigerate until needed later.
Preheat the oven to 350°F.
Melt butter in a large saucepan over medium heat. Whisk in the flour and cook for 1 minute. Add the stock 1/2 cup at a time while continuing to whisk. When all the stock/gravy is added, season with the thyme, bay leaf, salt, pepper and Worcestershire sauce. Simmer for 15 minutes, then add the turkey and frozen vegetables.
Return the filling to a simmer, and transfer to a large baking dish or dutch oven with a lid.
Whisk the buttermilk and egg together, then add it to the refrigerated dry mixture for the dumplings. Stir together until evenly moistened.
Scoop the batter on top of the simmering liquid, leaving space between the dumplings Place the lid on top and bake at 350°F for about 30 minutes or until the dumplings are cooked through.