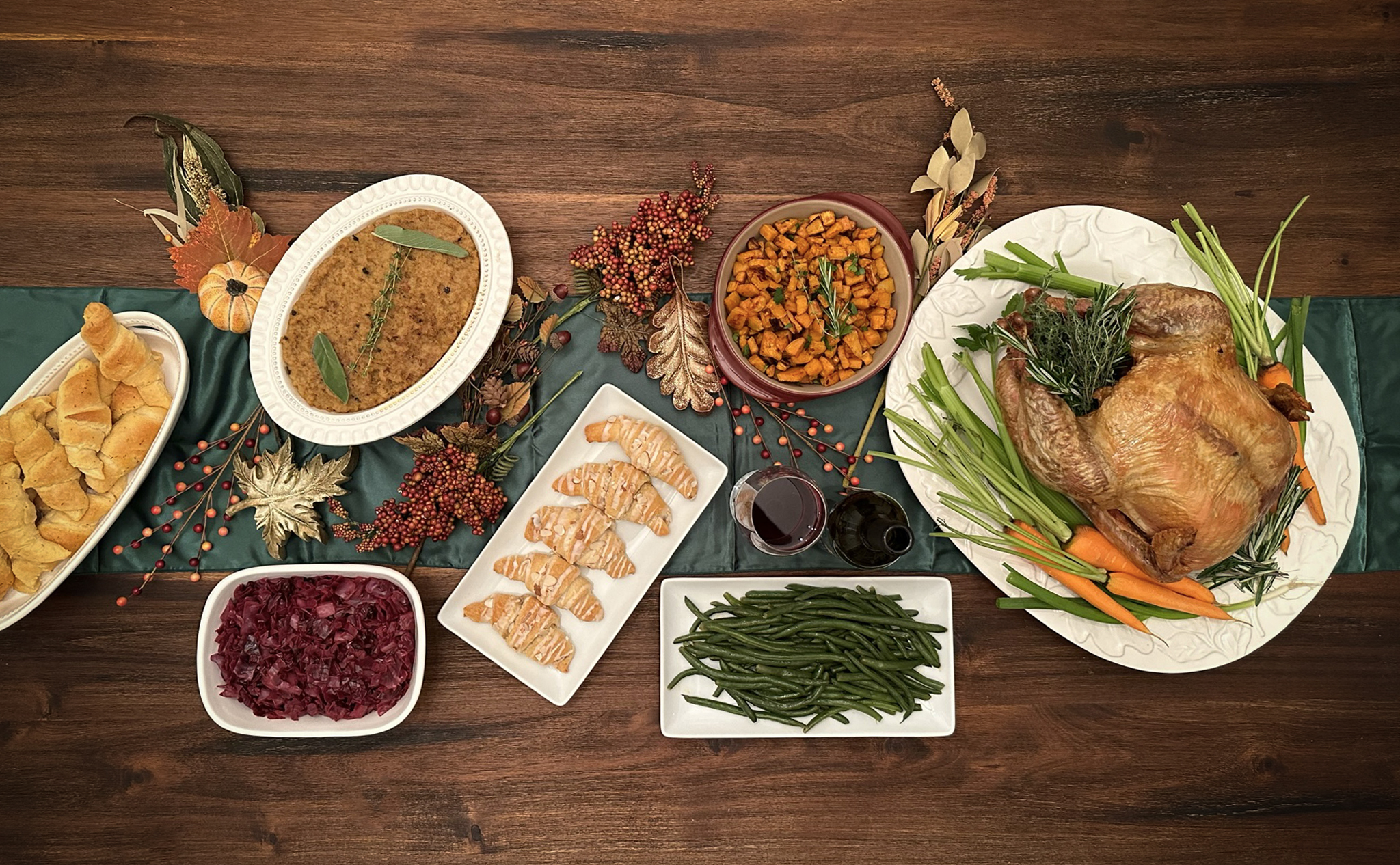 Crock-Pot Cornbread Dressing
Difficulty: Easy
Using a crock-pot for this recipe keeps the dressing moist and delicious, making it a perfect addition to roast turkey.
Ingredients
1 package of box cornbread

16 tablespoons butter

2 cups onions, chopped

2 cups celery, chopped

2 teaspoons sage

1 teaspoon pepper

1 1/2 teaspoon poultry seasoning

1 can (10.5 oz) mushroom soup

1 can (10.5 oz) chicken soup

2 eggs

2 1/2 cups of chicken stock
Directions
Use package directions on store-bought cornbread mix to make a large skillet of cornbread the day before.
In a large pot over medium-high heat, melt the butter and then sauté the onions and celery until softened, but not browned.
Take the sautéed vegetables off the heat, add the rest of the ingredients, and mix thoroughly.
Place the dressing in a large crock-pot and cook on high for 45 minutes. Then turn to low and continue cooking for an additional four hours.