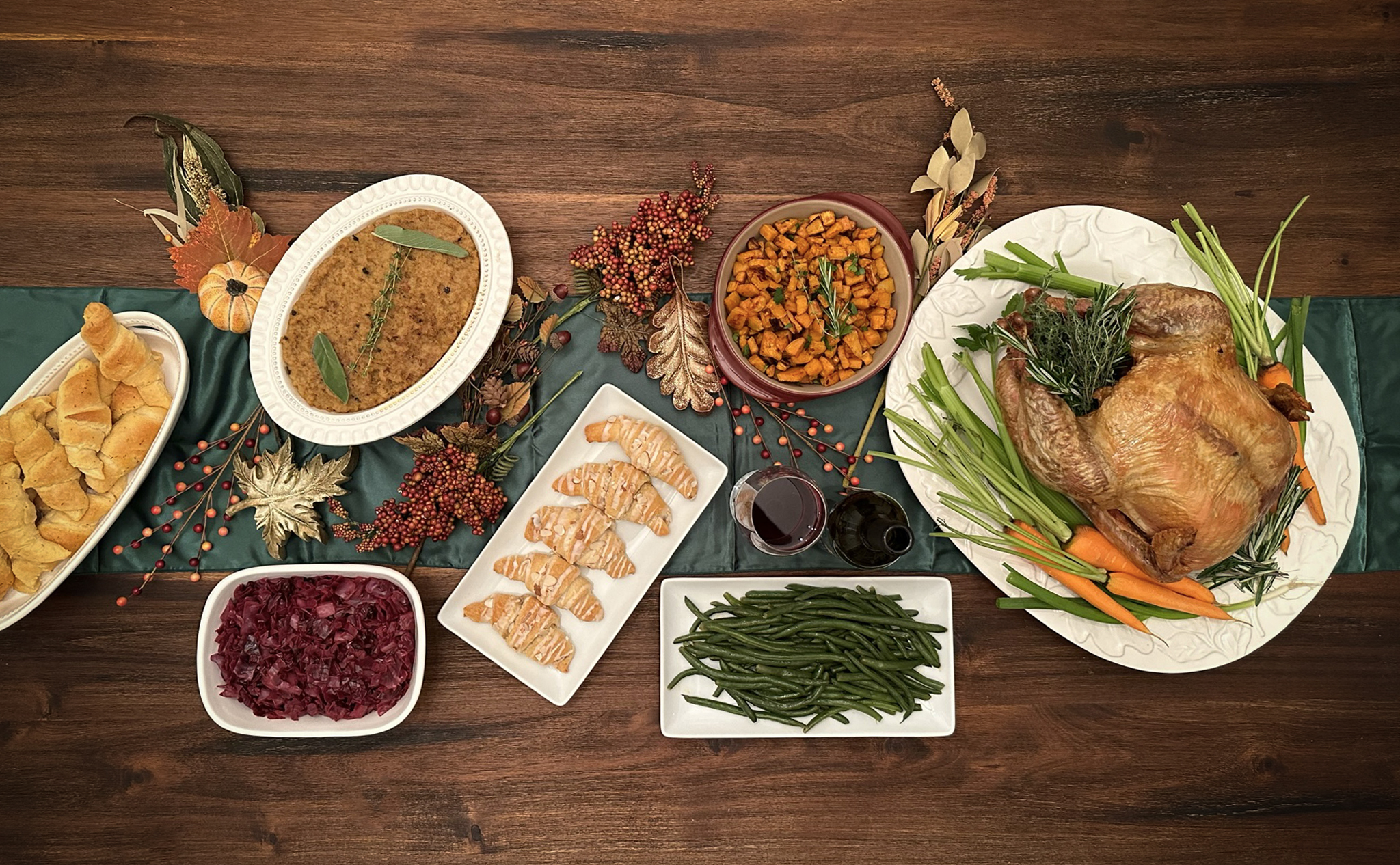 Red Cabbage with Cranberry
Difficulty: Easy
Red cabbage is traditionally paired with the poultry of the Saint Martin's meal. We've added cranberries to our recipe, weaving together the traditions of St. Martin's Day and the American observance of Thanksgiving.
Ingredients
1 large red cabbage

3 tablespoons butter, unsalted

1/2 cup (120ml) red wine

3/4 cup (180ml) chicken stock

1/4 teaspoon ground cloves

1 tablespoon all-purpose flour

1/4 cup (30g) dried cranberries

1/2 lemon
Directions
Core and roughly chop the cabbage. In a large saucepan, melt 1 tablespoon of butter and medium-high heat and cook the cabbage until softened. Be careful not to brown the cabbage.
Add the wine, chicken stock, and cloves. Bring to a boil and then lower the heat. Simmer for 30 minutes, uncovered, stirring occasionally to prevent browning.
Melt the remaining 2 tablespoons of butter and mix with the flour to form a paste. Add the paste and cranberries to the mixture, and continue cooking on low heat for an additional 10 minutes. Stir occasionally.
Add juice from half a lemon and season with salt and pepper. Serve warm.