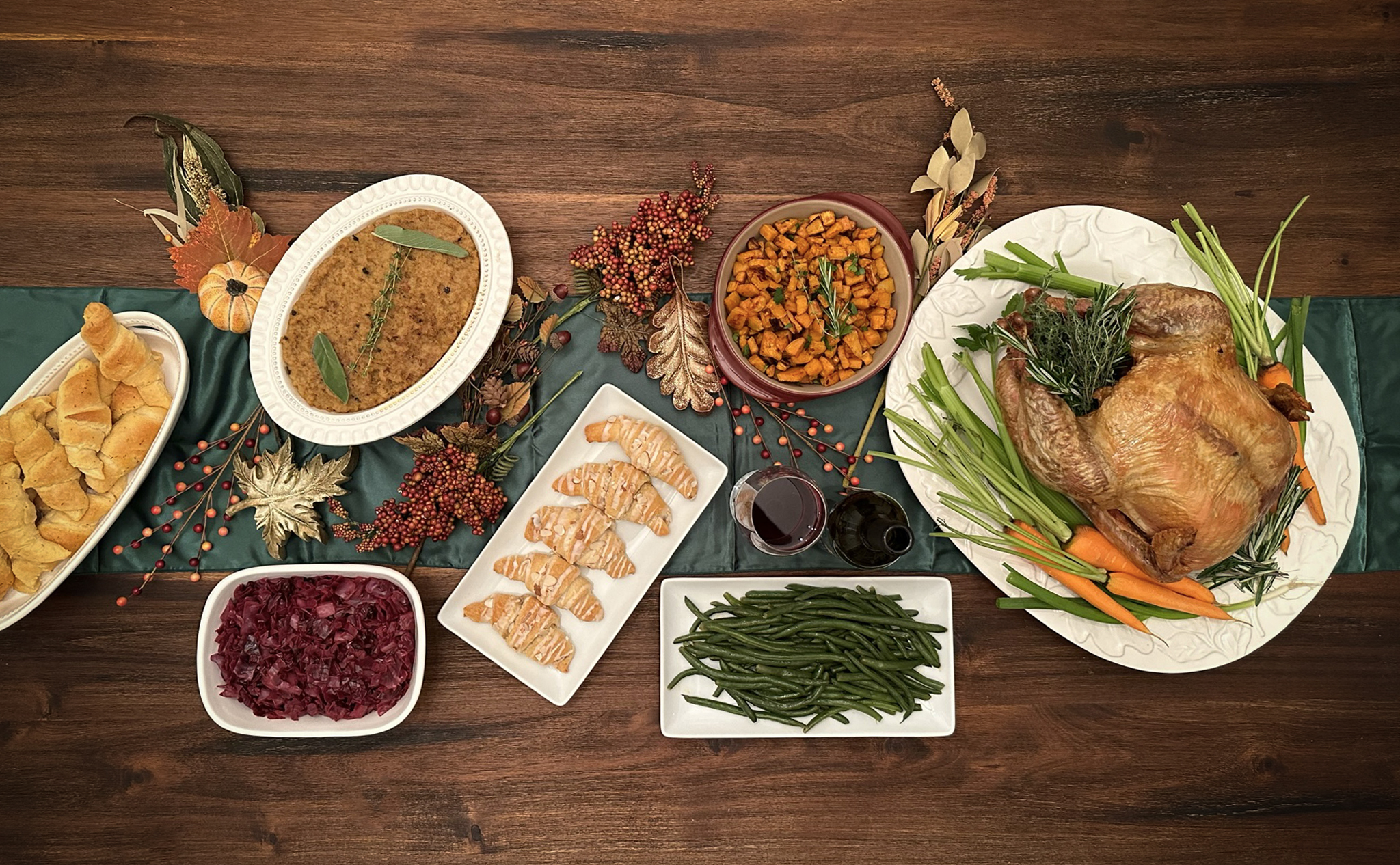 Roast Turkey
Course: Entree
Difficulty: Easy
This method of roasting is easy and produces a picturesque turkey with crispy, golden-brown skin and evenly cooked, juicy meat. Using a V-shaped roasting rack increases the circulation around the turkey, while using the baking steel helps cook the legs and back.

Important Note: Do not forget to thaw the turkey in advance! Thaw your turkey in the refrigerator allowing one day for each 4 – 5 pounds of weight. If your turkey weighs 16 pounds, it will take about four days to thaw.
Ingredients
12 – 18 lb whole turkey

salt and pepper
Directions
Set a baking steel on the oven rack in the lowest position. Preheat the oven to 500°F for at least 45 minutes before adding turkey.
Rinse the turkey and dry with paper towels. Season generously with salt and pepper. Place the turkey, breast side up, in a V-shaped roasting rack sitting on a foil-lined rimmed baking sheet. Be sure to remove any innards which might have been placed inside the turkey.
Place the rimmed baking sheet with turkey directly on to the baking steel. Immediately close the oven door and reduce the oven temperature to 300°F.
Check on the turkey after two hours. If the skin looks like it is not browning fast enough, then increase the oven temperature to 350°F. Roast the turkey until it is golden brown and deepest part of breast registers 160°F – 165°F on an instant-read thermometer. Depending on the size of your turkey, total time should range between 3.5 – 5 hours.
Remove the turkey from the oven and let rest at least one hour before carving.
Needed equipment for best results
(1) Baking Steel (2) V-shaped roasting rack